Duty Preference
We provide valuable insights through the duty lens into: optimized sourcing, tariff engineering, manufacturing, sales, and process efficiency.
Duty Preference Services Include
ADD/CVD
According to CBP, Dumping occurs when a foreign producer or exporter sells a product in the United States at a price that is below "normal value." Are you a U.S. producer competing against unfair foreign imports? Do you have questions regarding an AD/CVD duty bill or money owed? We can help.

Protests
19 U.S.C. 1514, Protest Against Decisions of Customs Service provides the legal vehicle for importers and interested parties to administratively contest CBP decisions related to imported merchandise. Our team experience runs deep in dealing with challenges from customs authorities. We have experience in writing, supporting, and submitting successful protests.

Reconciliation
Reconciliation allows the importer, using reasonable care, to file entry summaries with CBP with the best available information, with the mutual understanding that certain elements, such as the declared value, remain unconfirmed. Generally there are two challenges: first is getting approved to enter the Reconciliation program, while the second is actually performing the Reconciliation process.

GSP
According to the USTR, GSP promotes sustainable development in beneficiary countries by helping these countries to increase and diversify their trade with the United States. GSP encourages fiscal development by eliminating duties on many products when imported from one of designated countries and territories. 

Free Trade Agreements
Our teams and tooling stay ahead of the curve and allow for end-to-end FTA support and management. We keep up with the ever-changing landscape, so you don't have to.

Duty Drawback
Determine if you're eligible for a portion of the over $2 billion dollars per year of unclaimed refunds from U.S. Customs. If you qualify, we'll help you set up your program and manage it end-to-end.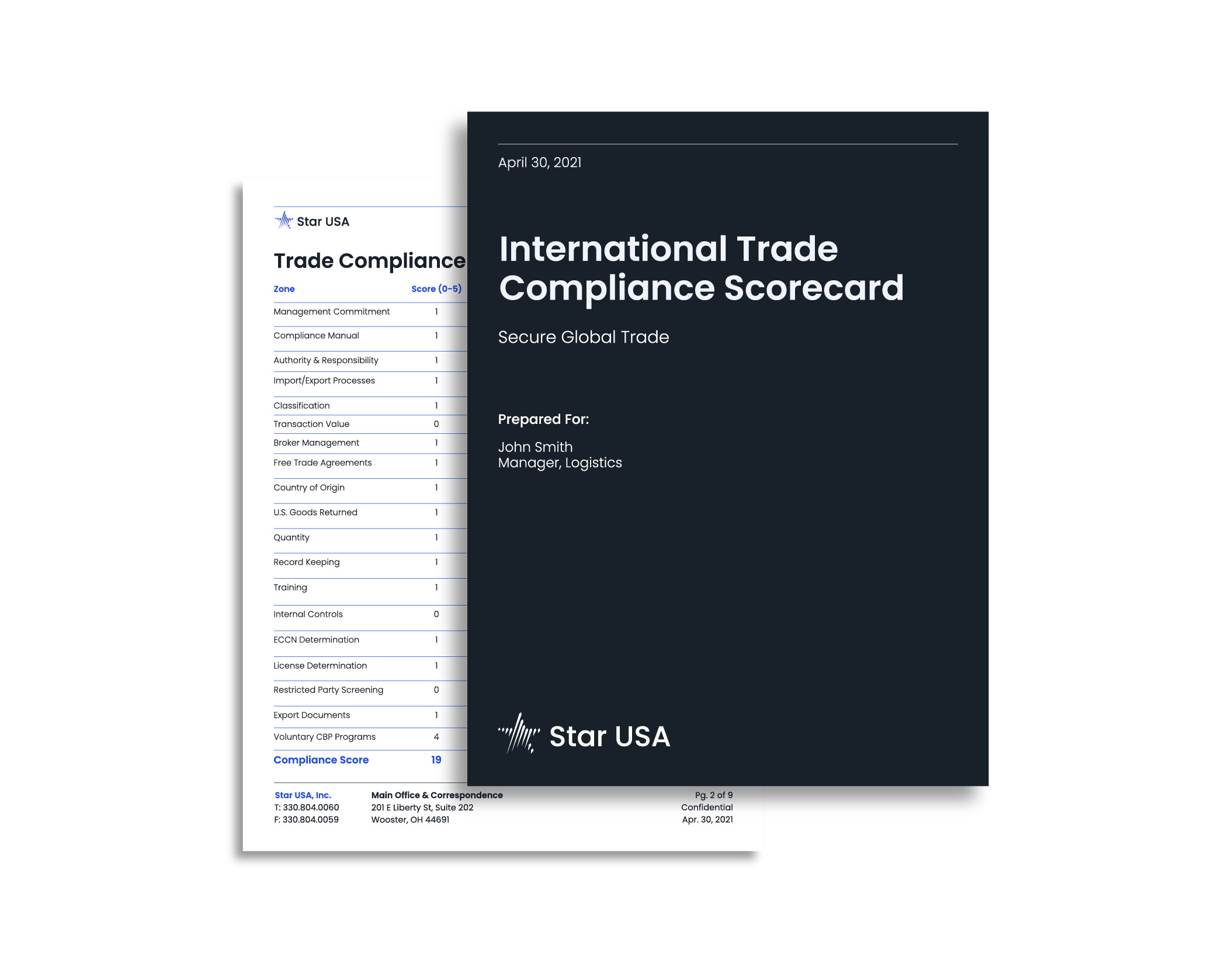 Discover your compliance score.