Trade Management Operations
Tactical implementation is a necessary component to hitting your strategic goals. Star USA delivers cost-effective managed operations to achieve and maintain successful transactions, whether standard or special circumstance.
Trade Management Services Include
Broker & Forwarder Management
Brokers and Forwarders have unprecendeted access and influence on the global supply chain. We work with you to establish Service Level Agreements (SLAs) and processes that maximize your partnerships.
Big Data
Leverage your data to find errors and inefficiencies hiding in compliance. Errors and mistakes of fact pose considerable risk to sustainable operations, while new cost-saving opportunities may be lurking in plain sight.

Internal Audit
We help define and customize audit processes carried out internally by your staff or administered directly by our trained auditors.

Free Trade Agreements
Our teams and tooling stay ahead of the curve and allow for end-to-end FTA support and management. We keep up with the ever-changing landscape, so you don't have to.

Duty Drawback
Determine if you're eligible for a portion of the over $2 billion dollars per year of unclaimed refunds from U.S. Customs. If you qualify, we will set up your program and manage it.
INCOTERMS® 2020
Expert guidance when buying and selling internationally.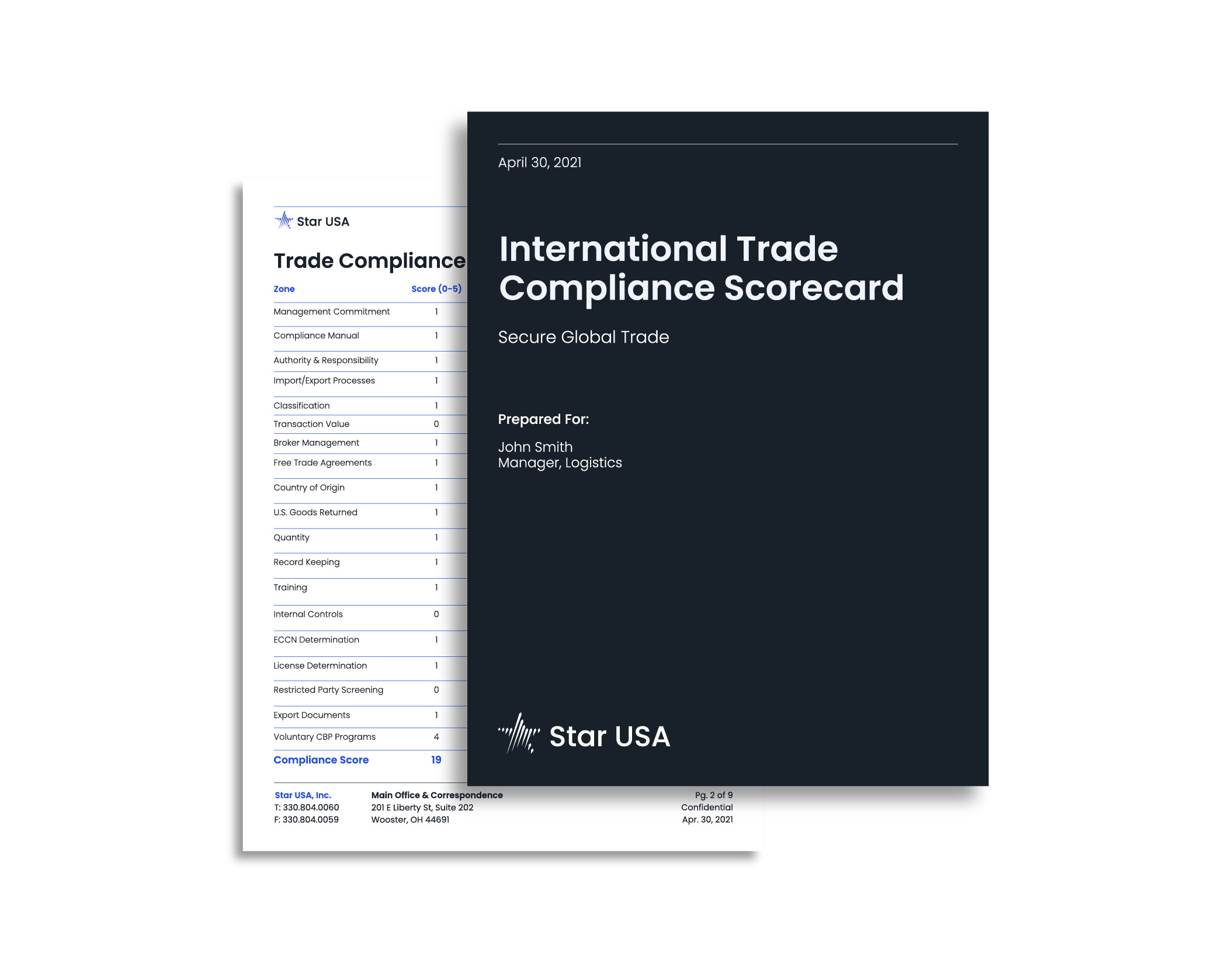 Discover your compliance score.